How long have you been with AIS?
I have been with AIS since 1998.
What tips do you share with your customers?
There is no such thing as "full coverage." I explain all of the coverages available, and I always recommend purchasing the damage waiver when renting a car.
What is the most money you've helped a customer save as an Insurance Specialist?
I was able to save a customer about $600 a year on their Auto Insurance when they switched from State Farm.
How can you be contacted?
Give me a call at (866) 520-7335 ext. 78228 for a free personalized quote. Or complete the form below and I'll contact you. It would be my pleasure to help you figure out which of our insurance partners can save you the most money and offer you the best coverage.

Best,
Deidra Ward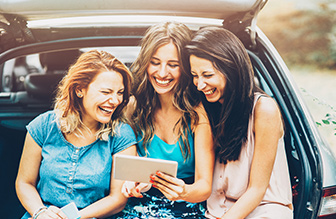 AIS Referral Rewards
Earn Referral Rewards for helping friends and family save on insurance. We'll send you a $25 e-gift card for each Referral. It's easy and the rewards are fun!
We offer gift cards from:
Amazon • Apple Music • Best Buy • Starbucks • More