How long have you been in the insurance industry?
I've been in the insurance industry and proudly working for AIS since 2002.
What benefit can you offer business owners that others can't?
Unlike those smaller agents you call and can never get ahold of, we offer a direct line to our clients and an entire support team to assist with your business needs. AIS is the largest Insurance Agency in California and its easy to see why. They have continually expanded their options for coverage to meet clients needs.
You provide insurance for all types of commercial coverages. Do you have an area of concentration?
Business Auto and Trucking Risks. I can help with questions on filings and getting your trucking business up and running. I helped a customer save over $10,500 on a commercial auto policy for a customer just starting up his trucking business!
What information should business owners have ready for you when shopping for insurance?
• Business owner(s) information and location address
• Years in business and overall experience
• Business Entity (LLC, Corp or Individual)
• FEIN#
• Current coverage information
• Annual Gross receipts- If it's a new venture, please calculate how much you will make on your first year.
• Any employees? If so, annual payroll
• Do you hire subcontractors? If so, amount spent per year.
• Vin#'s
• Driver info
• Are any state filings needed (DOT/MC)
• When insuring a commercial building, please have details of dwelling available (Year built, building construction, type of roof, plumbing & electrical)

What's you're #1 tip for those looking for the right Business Insurance coverage?
The #1 tip is communication. It is important to have lots of dialogue with your agent to make sure you cover all exposures. The more details you provide for the nature of your business, the easier it is to find the proper coverage needed. There is a lot that goes into running a business. So make sure to that you are protecting yourself from all possible claims by getting the right insurance protection.
What are your customers saying about you?
"I seldom leave any reviews but I feel taking the time to leave this positive review is justified. I had the pleasure of working Amanda Peña for my insurance needs. Amanda is extremely diligent and competent. She has taken the time to provide explanations for all of my questions and concerns. Amanda has been very educational and pointed things out to me that I would have easily looked over. She's very down-to-earth, have a good sense of humor, extremely kind and patient despite my many questions. I definitely recommend them and will be working with them again!" - William K. (Temple City, CA)
Do you have a social media account I can follow?
Yes! You can follow my Facebook Business Page here. On my page, you will find helpful insurance tips, relevant industry news, and any other information that may be useful to you. Follow my page and be sure to tell your friends and family!

Best,
Amanda Pena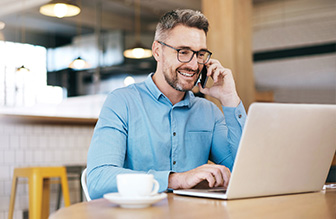 AIS Referral Rewards
Help friends and family save on their Business Insurance. We'll send you a $100 e-gift card of choice for each referral that gets a quote. It's easy and the rewards are great!
We offer gift cards from:
Amazon • The Home Depot • Best Buy • Starbucks • More