How long have you been with AIS?
I have been with AIS since 1996.
What do you like most about what you do?
It is a good feeling when I can help someone solve a problem with their current situation and relieve their frustration. I also like saving people money.
What is your goal as a Business Insurance Specialist?
I like to focus on being adaptable. Every customer has different needs. So whether I'm quoting a first time driver on their own policy or discussing the benefits of combining multiple policies, I'm on it.
What are your customers saying about you?
My customers usually thank me for my patience and spending extra time with them explaining insurance so they can understand it. According to one customer, "It's not all about saving money. Insurance is confusing and a lot of people don't take the time to explain things like you do."
How can you be contacted?
Give me a call at (866) 570-7335 ext. 73501 for a free personalized quote. Or complete the form below and I'll contact you. It would be my pleasure to help you figure out which of our insurance partners can save you the most money and offer you the best coverage.

Best,
Angela Zanaboni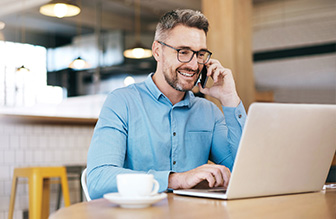 AIS Referral Rewards
Help friends and family save on their Business Insurance. We'll send you a $100 e-gift card of choice for each referral that gets a quote. It's easy and the rewards are great!
We offer gift cards from:
Amazon • The Home Depot • Best Buy • Starbucks • More