Why did you decide to come work for AIS? What keeps you here?
AIS represents over thirty carriers nationwide, so I always have options to find the best combination of price and protection for my client.
What is the most money you've helped a customer save as an Insurance Specialist?
I was able to save one of my clients over $700 annually by bundling their Home and Auto Insurance!
How can you be contacted?
Give me a call at (866) 520-7335 ext. 73148 for a free personalized quote. Or complete the form below and I'll contact you. It would be my pleasure to help you figure out which of our insurance partners can save you the most money and offer you the best coverage.
Do you have a social media account I can follow?
Yes! You can follow my Facebook Business Page here. On my page, you will find helpful insurance tips, relevant industry news, and any other information that may be useful to you. Follow my page and be sure to tell your friends and family!

Best,
Chris Haneline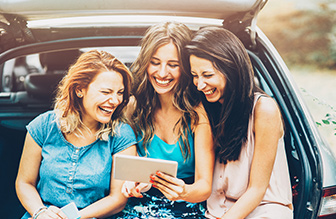 AIS Referral Rewards
Earn Referral Rewards for helping friends and family save on insurance. We'll send you a $25 e-gift card for each Referral. It's easy and the rewards are fun!
We offer gift cards from:
Amazon • Apple Music • Best Buy • Starbucks • More