How long have you been with AIS?
I have been with AIS since 2014. I have been licensed and worked in the insurance industry since 2007.
What do you like most about what you do?
I love to engage with customers and provide not just the best insurance rates, but the best overall service experience and coverage.
What are your customers saying about you?
"Daniel is professional and personable and that means a lot to me to speak with someone who is so warm and friendly. I have worked in a call center for 25 years and Daniel's great personality comes through in his voice. I feel confident that my account is well taken care of." - Tamara
How can you be contacted?
Give me a call at (866) 520-7335 ext. 78705 for a free personalized quote. Or complete the form below and I'll contact you. It would be my pleasure to help you figure out which of our insurance partners can save you the most money and offer you the best coverage.

Best,
Daniel Craven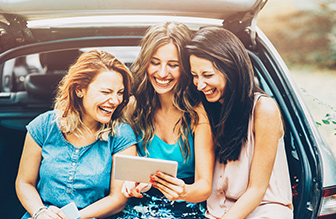 AIS Referral Rewards
Earn Referral Rewards for helping friends and family save on insurance. We'll send you a $25 e-gift card for each Referral. It's easy and the rewards are fun!
We offer gift cards from:
Amazon • Apple Music • Best Buy • Starbucks • More