How long have you been with AIS? What keeps you here?
I have been with AIS since 2013. I started as a receptionist and advanced to a customer service position once I passed my licensing exam. Shortly after I became a customer service representative, I became a team leader and received the Pursuit of Excellence award. Now, I have advanced to a sales position and I aspire to continue growing in my career with AIS.
What are your customers saying about you?
"Erika Rocha is one of the best agents we have ever talked to. Super professional, very kind and quick. Thank you!" - Judi J.
How can you be contacted?
Give me a call at (866) 520-7335 ext. 78202 for a free personalized quote. Or complete the form below and I'll contact you. It would be my pleasure to help you figure out which of our insurance partners can save you the most money and offer you the best coverage.

Best,
Erika Rocha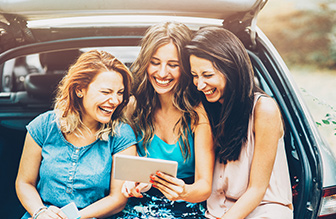 AIS Referral Rewards
Earn Referral Rewards for helping friends and family save on insurance. We'll send you a $25 e-gift card for each Referral. It's easy and the rewards are fun!
We offer gift cards from:
Amazon • Apple Music • Best Buy • Starbucks • More