What do you like most about what you do?
The best thing about doing my job is getting to experience a customer's excitement when you're able to find them the coverage they need and want while still meeting their price needs.
Why did you decide to come work for AIS? What keeps you here?
After being on the claims side of insurance, I wanted to start helping people get properly covered before a loss might occur. I chose to come to AIS because of the company values to their employees, customers and clients.
What is your goal as an Insurance Specialist?
My goal is to first educate my customers about insurance and make it easier to understand. Then, I want to provide as many options of coverage as possible so that the customer can make the best decision for themselves and their family.
What tips do you share with your customers?
A lot can happen in a year or even six months, especially around the holidays when people are buying gifts. I know the last thing people think about is their insurance. I always encourage customers to follow up with their agent after making a large purchase to ensure they have proper coverage on their home or car. One phone call could make the difference in savings!
How can you be contacted?
Give me a call at (866) 520-7335 ext. 78205 for a free personalized quote. Or complete the form below and I'll contact you. It would be my pleasure to help you figure out which of our insurance partners can save you the most money and offer you the best coverage.

Best,
Eugenia Johnson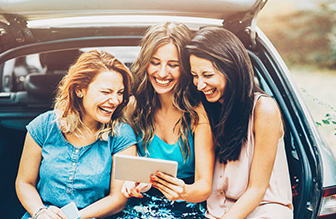 AIS Referral Rewards
Earn Referral Rewards for helping friends and family save on insurance. We'll send you a $25 e-gift card for each Referral. It's easy and the rewards are fun!
We offer gift cards from:
Amazon • Apple Music • Best Buy • Starbucks • More