What do you like most about what you do?
I like sharing my insurance knowledge and assisting each and every client understand what they are purchasing and how it best benefits them. Insurance may be a requirement, but knowing your insurance company truly has your back when the need arises is vital.
Why did you decide to come work for AIS? What keeps you here?
When I first started driving at 16, I would diligently listen to 106.7 KROQ radio and heard about AIS almost immediately. The AIS radio ads were a consistent reminder of the best place to call to save money on my auto insurance and beyond. Any company who has been able to maintain such strong ties to my local community and offer the best rates in town is a company I would like to work for. What brought me to AIS is what keeps me working for AIS: respect, recognition and consistency.
What are your customers saying about you?
"My agent, Jennifer Gault, was very professional, informed and patient. She talked me though my options and clearly knows her stuff. She provided me information that was clear and concise. I ended our call with a new auto insurance policy that meets my needs." - Rosanne R.
How can you be contacted?
Give me a call at (866) 520-7335 ext. 75226 for a free personalized quote. Or complete the form below and I'll contact you. It would be my pleasure to help you figure out which of our insurance partners can save you the most money and offer you the best coverage.

Best,
Jennifer Orozco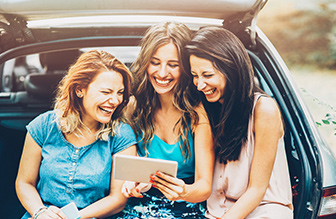 AIS Referral Rewards
Earn Referral Rewards for helping friends and family save on insurance. We'll send you a $25 e-gift card for each Referral. It's easy and the rewards are fun!
We offer gift cards from:
Amazon • Apple Music • Best Buy • Starbucks • More