How long have you been with AIS?
I have been with AIS since 2006.
How can you be contacted?
Give me a call at (866) 570-7335 ext. 78802 for a free personalized quote. Or complete the form below and I'll contact you. It would be my pleasure to help you figure out which of our insurance partners can save you the most money and offer you the best coverage.
Do you have a social media account I can follow?
Yes! You can follow my Facebook Business Page here. On my page, you will find helpful insurance tips, relevant industry news, and any other information that may be useful to you. Follow my page and be sure to tell your friends and family!

Best,
Marie Ruiz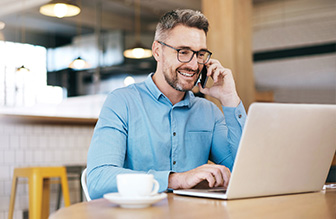 AIS Referral Rewards
Help friends and family save on their Business Insurance. We'll send you a $100 e-gift card of choice for each referral that gets a quote. It's easy and the rewards are great!
We offer gift cards from:
Amazon • The Home Depot • Best Buy • Starbucks • More