How long have you been with AIS?
I have been with AIS since 2014 and in the Commercial Insurance industry since 2002. I've worked on both the agency side doing retail insurance and for a carrier doing wholesale insurance.
What do you like most about what you do?
I love being able to help my clients understand the coverage they are purchasing. Most agents just throw a low price out and try to sell, but my specialty is to not only get a competitive price, but to also make sure my clients understand the different coverage options available.
You provide insurance for all types of commercial coverages. Do you have an area of concentration?
Although I have recently become a generalist, meaning I'm able to find coverage for any industry/trade, I pride myself on being a construction specialist. My first 7 years in the insurance industry was selling construction insurance only. I still enjoy the ever changing construction industry and how I can help them in their insurance needs.
How can you be contacted?
Give me a call at 1-866-570-7335 ext. 78801 for a free personalized quote. Or complete the form below and I'll contact you. It would be my pleasure to help you figure out which of our insurance partners can save you the most money and offer you the best coverage.

Best,
Melissa Neill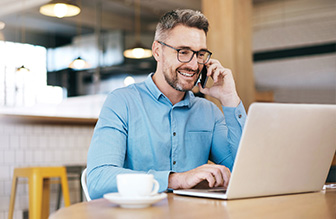 AIS Referral Rewards
Help friends and family save on their Business Insurance. We'll send you a $100 e-gift card of choice for each referral that gets a quote. It's easy and the rewards are great!
We offer gift cards from:
Amazon • The Home Depot • Best Buy • Starbucks • More