Why did you decide to come work for AIS? What keeps you here?
A friend of mine referred me to AIS. She would not stop talking about what an amazing career she had at AIS. I am glad to work here!
What are your customers saying about you?
"Thank you, Patricia, for taking your time to educate me about the coverages. No one has ever really explained how home insurance works." - Arlenne H.
How can you be contacted?
Give me a call at (866) 520-7335 ext. 73152 for a free personalized quote. Or complete the form below and I'll contact you. It would be my pleasure to help you figure out which of our insurance partners can save you the most money and offer you the best coverage.

Best,
Patricia Ramirez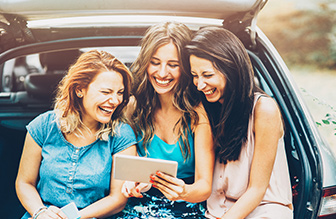 AIS Referral Rewards
Earn Referral Rewards for helping friends and family save on insurance. We'll send you a $25 e-gift card for each Referral. It's easy and the rewards are fun!
We offer gift cards from:
Amazon • Apple Music • Best Buy • Starbucks • More