How long have you been with AIS?
I have been with AIS since 2008.
What do you like most about what you do?
I love helping my customers save money and getting them their proof of insurance right away. Since we are a national insurance agency, I enjoy talking to customers from all different parts of the country.
What is the most money you've helped a customer save as an Insurance Specialist?
I always save my customers money when I start up their policy, but the most money I have ever saved a customer was around $1800 annually. I insured him with the carrier that best matched his insurance needs. Since then, this customer has referred me quite a few clients.
How can you be contacted?
Give me a call at (866) 520-7335 ext. 75212 for a free personalized quote. Or complete the form below and I'll contact you. It would be my pleasure to help you figure out which of our insurance partners can save you the most money and offer you the best coverage.

Best,
Rajiv Gautam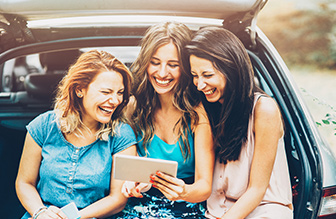 AIS Referral Rewards
Earn Referral Rewards for helping friends and family save on insurance. We'll send you a $25 e-gift card for each Referral. It's easy and the rewards are fun!
We offer gift cards from:
Amazon • Apple Music • Best Buy • Starbucks • More