How long have you been with AIS?
I have been with AIS since 1996. Prior to that worked with a small independent agent for three years.
What do you like most about what you do?
I like helping people understand how insurance works for them. I love explaining what each line of insurance means so they can understand what they're paying for. I let them know just how important it really is because insurance is not just another mandatory law to dig into our pockets and take our money.
What are your customers saying about you?
"Sheli, you are so much help... is there a survey or someone I can talk to? You are great at your job! You made everything so easy. I will definitely refer friends and family to you." - Tony A.
How can you be contacted?
Give me a call at (866) 520-7335 ext. 78204 for a free personalized quote. Or complete the form below and I'll contact you. It would be my pleasure to help you figure out which of our insurance partners can save you the most money and offer you the best coverage.

Best,
Sheli Michaud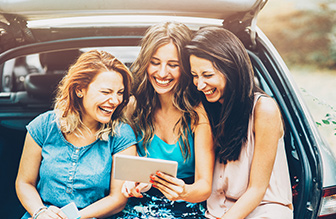 AIS Referral Rewards
Earn Referral Rewards for helping friends and family save on insurance. We'll send you a $25 e-gift card for each Referral. It's easy and the rewards are fun!
We offer gift cards from:
Amazon • Apple Music • Best Buy • Starbucks • More