How long have you been in the insurance industry?
I've been in the insurance industry and proudly working for AIS since 1998.
What benefit can you offer business owners that others can't?
I've been in the insurance industry for 22yrs and my commercial experience began in 1996 when I helped my parents start an auto detailing business. Since then, I've been exposed to a wide range of businesses owned by close friends. This is be valuable for my clients because based on my experience and knowledge, they can be assured that I am sensitive to any exposure that may arise and have a greater sense of urgency for my client's needs. I will always get back to my clients!
What information should business owners have ready for you when shopping for insurance?
• Business owner(s) information and location address
• Years in business and overall experience
• Business Entity (LLC, Corp or Individual)
• FEIN#
• Current coverage information
• Annual Gross receipts- If it's a new venture, please calculate how much you will make on your first year.
• Any employees? If so, annual payroll
• Do you hire subcontractors? If so, amount spent per year.
• Vin#'s
• Driver info
• Are any state filings needed (DOT/MC)
• When insuring a commercial building, please have details of dwelling available (Year built, building construction, type of roof, plumbing & electrical)

What's you're #1 tip for those looking for the right Business Insurance coverage?
The #1 tip is communication. It is important to have lots of dialogue with your agent to make sure you cover all exposures. The more details you provide for the nature of your business, the easier it is to find the proper coverage needed.
Do you have a social media account I can follow?
Yes! You can follow my Facebook Business Page here. On my page, you will find helpful insurance tips, relevant industry news, and any other information that may be useful to you. Follow my page and be sure to tell your friends and family!

Best,
Vianney Torres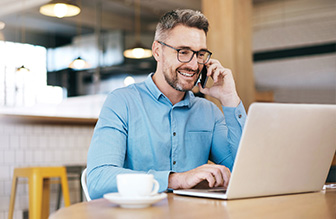 AIS Referral Rewards
Help friends and family save on their Business Insurance. We'll send you a $100 e-gift card of choice for each referral that gets a quote. It's easy and the rewards are great!
We offer gift cards from:
Amazon • The Home Depot • Best Buy • Starbucks • More