Why did you decide to come work for AIS? What keeps you here?
I decided to join AIS because of the variety of carriers they work with. The variety helps to give my customers plenty of options to find the best coverage for them. Also, the atmosphere is pretty awesome!
What tips do you share with your customers?
One of the biggest tips I usually share is that no matter how mad you may be with your current carrier, don't ever cancel your policy without having another policy in place first. That way, you can avoid a charge for having a lapse in coverage.
How can you be contacted?
Give me a call at (866) 520-7335 ext. 78708 for a free personalized quote. Or complete the form below and I'll contact you. It would be my pleasure to help you figure out which of our insurance partners can save you the most money and offer you the best coverage.

Best,
Wenceslado Campa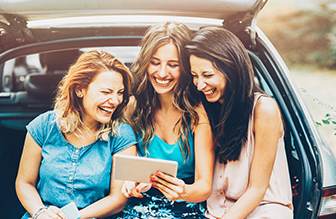 AIS Referral Rewards
Earn Referral Rewards for helping friends and family save on insurance. We'll send you a $25 e-gift card for each Referral. It's easy and the rewards are fun!
We offer gift cards from:
Amazon • Apple Music • Best Buy • Starbucks • More