Compare Insurance Quotes From Multiple Companies
What is Wedding Insurance?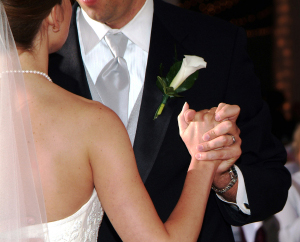 Bad weather. No-show vendors. Ruined photographs. Stolen gifts. These dilemmas aren't what we think of when it comes to weddings, but they can happen. At AIS, we can help protect your most special occasion from the facts of life.
Weddings aren't just lovely, they're often quite expensive. The cost of weddings is on the rise, but nothing costs more than the peace of mind of the bride and groom-- that's where AIS and our partner, WedSafe, can help.
Wedding Insurance Coverages
AIS has partnered with WedSafe, Inc. to offer you affordable wedding coverage that can be purchased online in minutes. WedSafe offers affordable coverage for the most important elements of a wedding and reception, from liability insurance to cancellation insurance.

Liability Insurance covers the requirements of most venues and provides:
Coverage if you're held liable for personal injuries or property damage.
Host liquor liability to protect you against alcohol-related accidents.
Certificates of Insurance listing your wedding and reception sites as "additional insureds" – at no extra cost!

Cancellation Insurance helps protect your wedding if:
Approved leave is withdrawn for a bride or groom in the military.
Severe weather prevents the wedding from taking place or the majority of guests from attending.
Deposits are lost to no-show vendors.
Any of your important family members unexpectedly cannot attend, including: grandparents, siblings, parents and children.
Purchase your wedding insurance online with your credit card using WedSafe's simple form to secure your wedding in minutes.


Still curious about Wedding Insurance?
To learn more about the benefits of wedding insurance, have a chat with a Wedsafe specialist call toll-free at:
(877) 723-3933.
Articles
How Wedding Insurance Can Protect Your Special Day

A wedding is definitely an investment worth protecting. Fortunately, you can have peace of mind on your special day with wedding insurance.